Welcome to S & S Fusion.
We provide only the finest and most experienced jobsite training, consulting and implementation available in the FUSION business.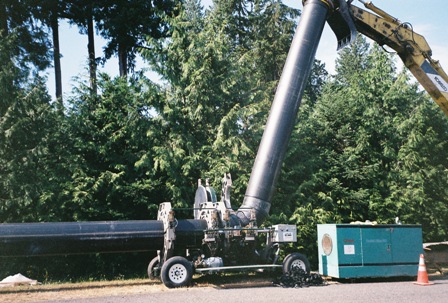 We offer the following services
Individualized customer service.
Every customer is treated like they are our ONLY customer.
Fusion machine rentals.
Our rental fleet covers 1/2" up to 36".
Electro Fusion Processor rentals for couplers and saddles.
We rent the most up to date machines available.
Trained and experienced with all major manufacturers of polyethylene products.
Our Fusion Technicians are certified and have over 25 years combined field experience.
Technical support, from beginning to job completion.
We are always available day or night.
Fusion machine repair, rebuilds, updates, and restoration.
Just contact us. We will let you know if itís worth rebuilding or replacing.